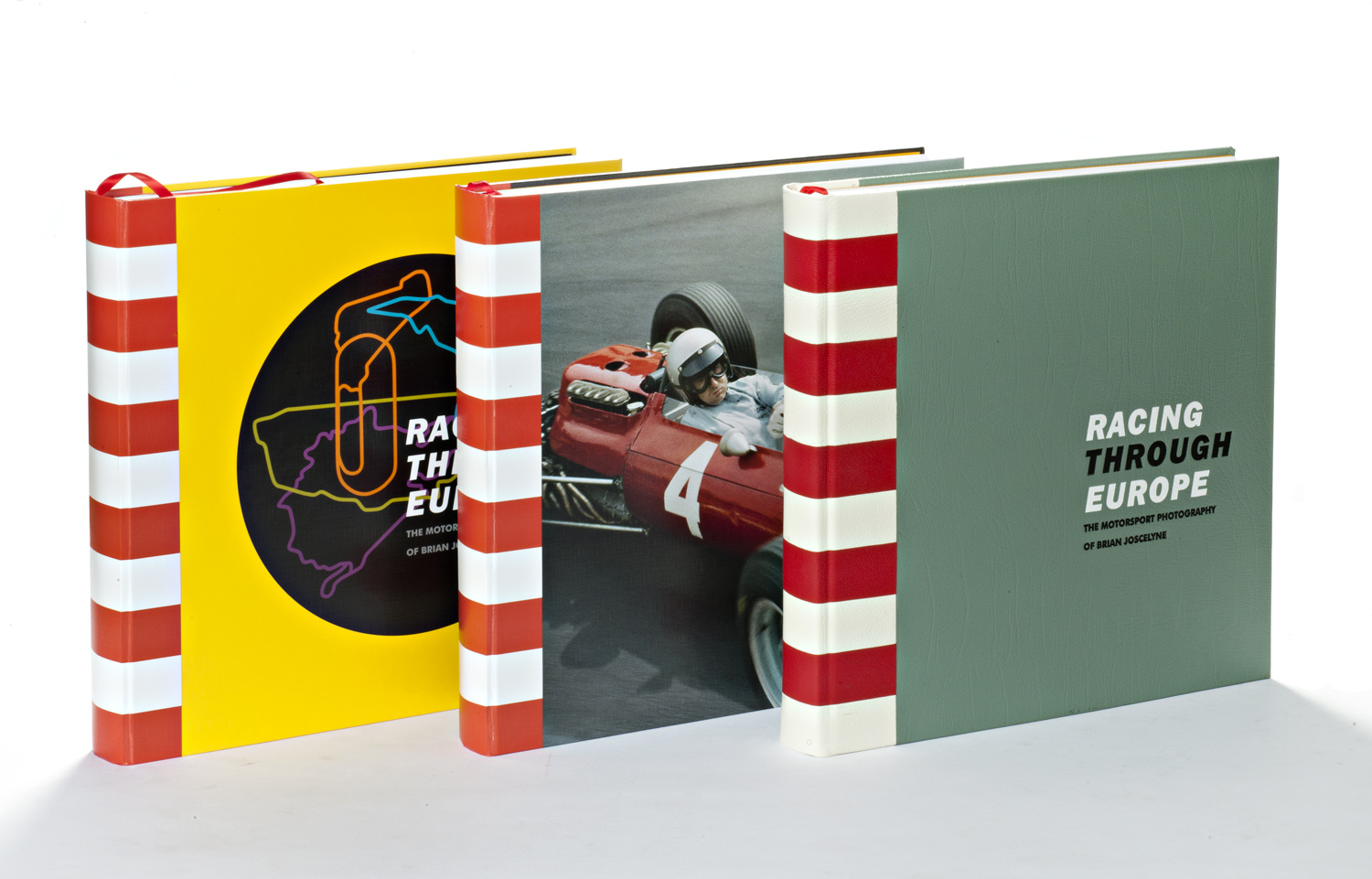 RACING THROUGH EUROPE: THE MOTOR SPORT PHOTOGRAPHY OF BRIAN JOSCELYNE NOW IN STOCK
We are pleased to announce that Racing Through Europe: The Motor Sport Photography of Brian Joscelyne is now in stock and ready for shipping.
Racing Through Europe is a vividly designed 444-page book with 475 rare photographs, all in colour. While every picture tells a story – a huge number of which are both significant and reveal unique moments within the sport – the captions, written by world-renowned authority David Tremayne, tell their own complementary tale adding to the readers' enjoyment and knowledge. Covering 25 European circuits, these pictures depict three decades of motor racing history, capturing all its facets from the front to the back of the grid.
Nick Mason writes in the foreword: "In my other life in the music industry I've seen how often the very best photographers have the knack of melting into the background to get those great candid shots; and Brian has exactly this quality."
Available in two luxury editions,  Standard and Leather.
Head over to the Racing Through Europe page to explore the available editions and order your copy now.